Egg Carton Ducklings
by FamilyEducation Staff
Spring has sprung, and so have the baby ducklings. Have some fun hatching your own!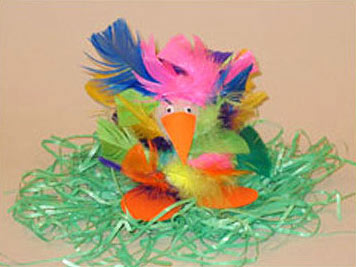 Materials:
A two-cup section from an egg carton (with the sections still attached)
Glue
Construction Paper
Scissors
Feathers, beads, or other decorations
Directions:
Bend the egg carton cups towards each other, rim to rim (making an oval shape).
Glue the cups together to form the duck's body.
Cut out a bill and feet from the construction paper.
Glue the feet and bill to the duckling's body.
Add feathers, beads for eyes, or other decorations to your ducklings!